Frequently Asked Questions
Our cocoa
Where does Cocio's cocoa come from?
100 % of all cocoa that Cocio buys is UTZ certified. It comes from the Ivory Coast, West Africa. 🇨🇮 (The Ivory Coast is producing one third of all cocoa in the world, so they know what they're doing).
Who produces cocoa?
Nope, we don't do it ourselves. We buy the UTZ certified cocoa powder from our supplier Cargill who processes cocoa beans into cocoa powder and cocoa butter (which we later use for the Cocio you know). 🧑‍🌾 Many small family farms produce the raw cocoa beans and they all sell their cocoa beans through a cooperative to our supplier.
How do Cocio ensure a sustainable cocoa production?
It's all about the right mindset. 🧠 When we make an agreement with our supplier to buy UTZ certified cocoa; we ensure that the quantity of cocoa beans we use for our products will be produced in Ivory Coast under the rules of the UTZ programme. In that way we can guarantee that for every kilogram of UTZ certified cocoa we use there is a similar amount reserved for Cocio in the Ivory Coast that lives up to the UTZ programme's strict conditions. ♻️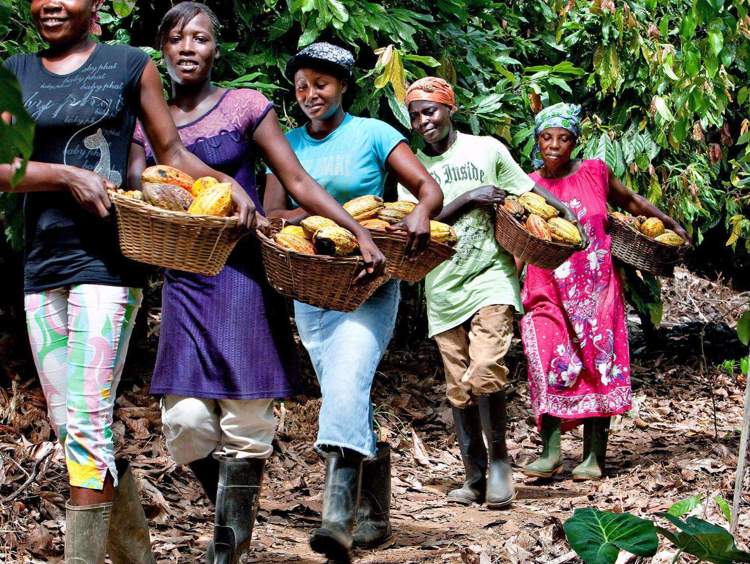 Why sustainable cocoa?
Why not? We want to support a sustainable and long-term development of cocoa farmers in the Ivory Coast. UTZ programme farmers are able to increase their earnings and their families' living conditions through information and education, and we think that is very important. ❤️
How does one UTZ certification help fight child labour?
Children shouldn't be working. 💔 The sad truth is, that in very poor countries in West Africa it is considered to be natural for kids to help with the harvest of cocoa and other tasks in the many small family farms.
The rules of the UTZ programme and the control system are our best guarantee for fighting dangerous and illegal child labour. It's a long and hard process to change the perception of working children, and the first step is to ensure that children attend school. 🏫 Also, that they should not perform hazardous work and of course, there is no question of forced labour.
A major focus of training for both Cocio and UTZ programme is the strict requirements concerning proper conditions for children in small family farms and the fight against child labour – and of course we support this!
Why have you not been buying certified cocoa in the past?
We would have loved to, but it's not that easy. We have been actively investigating opportunities to switch to certified cocoa since 2008, but it was simply not possible before 2010 to buy UTZ certified cocoa from the Ivory Coast. 🍫 We did not want to launch a single niche variant with cocoa from a country without problems, but we wanted to change our entire range and have an influence in one of the countries where the problems are greatest.
Why have you chosen UTZ certification?
This was one of our big decisions. We carefully evaluated the different options and certification systems. We chose UTZ for these two essential reasons: UTZ raises the living standards of cocoa farmers through training and long-term, sustainable development - and our suppliers can deliver UTZ certified cocoa of the type that we already use in our products.
This means that we can maintain the unique and great taste in Cocio while also ensuring better conditions for cocoa farmers in West Africa. That's killing two birds with one stone.
A number of other major brand name manufacturers such as IKEA, Mars and Sara Lee have also chosen UTZ as their primary programme for coffee, cocoa or both.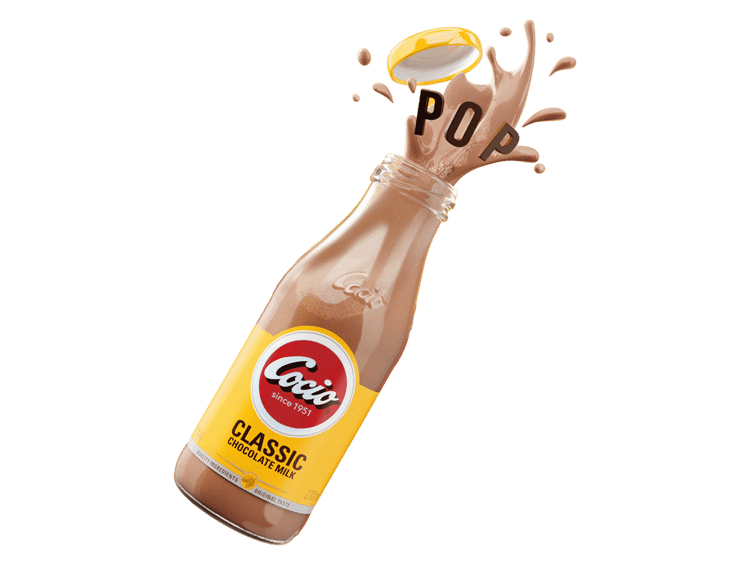 SO MANY COCIO QUESTIONS
How old is Cocio? What's makes Cocio Dark dark? Where does the cocoa come from? How do you get a hold of us? 🤔
All the answers