Sustainable Cocoa
Rainforest Alliance Certified
If you're searching for the cool stuff and fun stories about Cocio, look somewhere else. This section is our more serious section, where we tell you all about how we try to make the world a more sustainable place. ❤️ Because even though we love fun and games, we also care about sustainability. ♻️
Almost all of our delicious cocoa comes from Westafrica where the production of cocoa is essential for the income of many families. 🇨🇮 By having the Rainforest Alliance Certification, Cocio wants to support a responsible beginning-to-end cocoa production process - from the small farmers all the way to the bottle in your hand.
The Rainforest Alliance Certification cacao programme includes targeted training for farmers that contributes to a higher income and improved living conditions. 👩‍🌾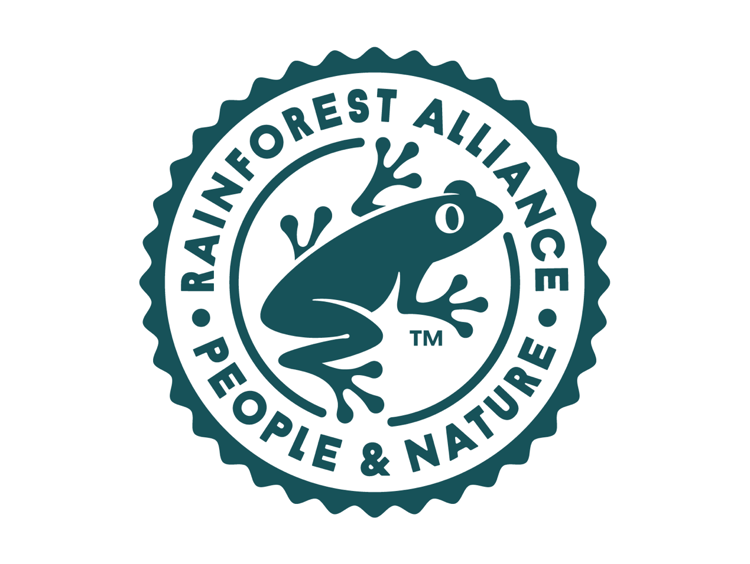 Certified cocoa
Cocoa is our life and therefore, we don't just buy random cocoa from random from suppliers – we only accept the best. Today 100% of the cocoa Cocio buys is Rainforest Alliance Certified – and you can see the Rainforest Alliance Certified logo directly on the packaging. The Rainforest Alliance Certified farmers are organized into local cooperatives that sell cocoa beans to the Cocio suppliers.
By buying Rainforest Alliance Certified cocoa we are actively aiming to improve the living conditions of cocoa farmers by ensuring agricultural training and a better price for their products. This means that they get a basic training in growing the cocoa. 🌱 They are taught how to drive a sustainable production process, focusing on increasing crop yields, improving quality, fighting child labour, ensuring better working conditions for people and safeguarding nature.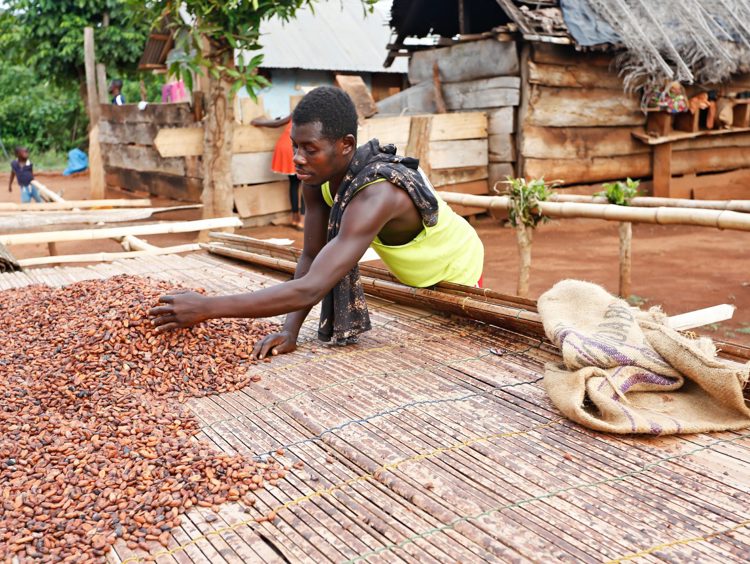 And we follow up. At least once a year external and independent inspectors ensure that the training is completed, that the rules are followed and that the supply chain stays transparent all the way to the consumers. Furthermore, we are annually sending someone from Cocio to visit Ivory Coast – Nope, not on vacation, but to secure a responsible cocoa production.
Responsible Production
We don't want it to sound like one of those "save-the-world"-songs, but we're actually trying to do some good, besides providing great taste for you.
We're trying to help protecting the West African cocoa production from insects and plant diseases. These can often destroy harvests, but luckily we can avoid this with better knowledge and expertise. 📚 Education of farmers on these agricultural threats is an essential part of the Rainforest Alliance Certified programme and represents a means to a better and safer working environment for the farmers and more responsibly grown cocoa for Cocio – a win/win situation.
Since 2008 Cocio started to use sustainable cocoa, but only since 2010 has it been possible for the Cocio suppliers to buy Rainforest Alliance Certified cocoa from the Western part of Africa. 🍫
If you want to read more about the Rainforest Alliance Certification, please visit: www.rainforest-alliance.org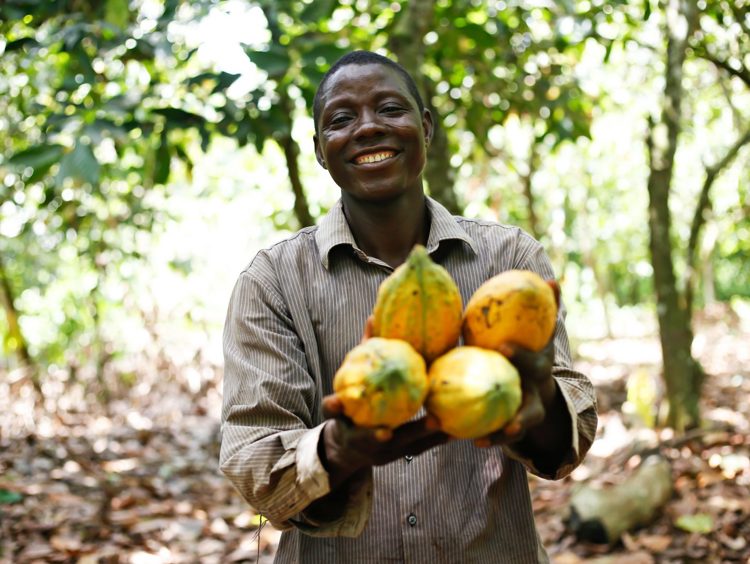 Improved living conditions
In Ivory Coast, there are almost one million family farms with small plots of land, living in inaccessible jungle areas. A poor infrastructure, illiteracy, health problems and lack of agricultural skills make the living conditions in the Ivory Coast challenging. Joining the Rainforest Alliance Certified programme or an Rainforest Alliance Certified cooperative contributes to the improvement of their living standards. ❤️
The compliance with the strict requirements by Rainforest Alliance Certified cocoa farmers is closely monitored by independent third parties. The cocoa programme also enables farmers to negotiate higher price when selling cocoa beans, which makes them able to send their kids to school and invest in development of their business.